Gain instant access to a full range of practical life skill courses.
Do you ever find it a struggle to attend classes or 1 to 1 sessions at set times due to a busy life or time restrictions…but you still want to learn?
Imagine the time you will save and the speed in which you can learn when a full comprehensive training portal is there at your fingertips. An entire library of personal growth when you need it the most!
"Not just theory...It's practical life skills"
Knowing 'stuff' is pointless…unless you apply it…here we cover 'how' to apply it
The challenge most people face...
What causes the challenge...
A few of the courses... (over 29 hours of step-by-step training...)
"These courses are effective and hone in on key principles"
Paul draws together his expertise and experience to create these engaging and meaningful tools. It is clear to see that he has a powerful message to share. The courses are effective hone in on the key principles that we as social creatures need to work on to ensure we present our most relatable selves in our daily life."
Training for all areas of life
In order to get results, we need to know how things work AND how all the areas work together! 
All of the courses and training is split into 3 categories.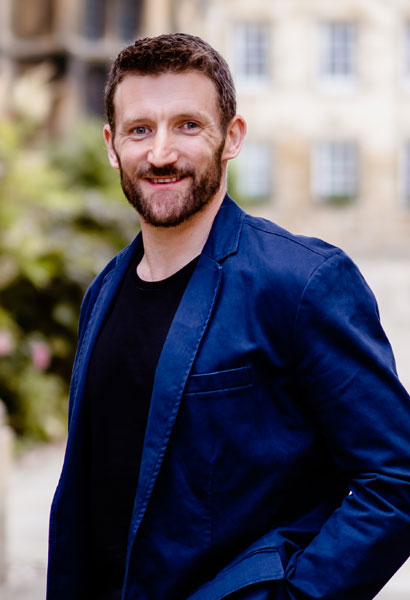 "It has always been my dream to bring together like minds who are ready to get out there and put practical training into action to live a full life!"
The Challenge
Over the years I have heard many people share their experience of being told the same old information of think positive or told to trust the process without ever being told what the process is. 
Even more unfortunately where people have had private therpay or gone on workshops and gained ZERO result for their time or money invested.
The Aim
Given that I myself turned to some therapists and trainers who offered very poor quality training, I wholly empathise anybody in the same boat. 
I have dedicated over 30 of my life after working through my own challenges and now offer that training to as many people as possible in the aim to bring a practical and real life style to get people results. 
"No secrets are kept back he really wants you to learn and be your best"
Paul is just one of those gentlemen you want to know. He is genuine, cares, gives totally of himself, is honest and has massive integrity. Then he starts to give you in his training courses all the knowledge he has gathered without reserve. No secrets are kept back he really wants you to learn and be your best. Thinking of meeting him, do it! Thinking of joining a course, do it! you will not regret it.
Ways the membership can help you reach your aims
Paul is one of the most passionate and dedicated trainers I've ever met! I love how all of Paul's training techniques are very practical and you can immediately see the results and benefits. Paul gets real results that you can quantify, like increased focus, motivation and productivity. Every workplace would benefit from his courses and training. Highly recommend!
Paul is an inspirational, creative and highly skilled teacher who clearly knows his stuff. Paul's integrity and authenticity shone through and was key to the success of his approach. I'd highly recommend the courses and Paul to anyone.
Build your toolkit and results…
The 3 main categories - A deeper look
1: KNOW YOURSELF – A USER GUIDE TO YOUR OWN MIND
Were you ever taught about your own mind and how it creates the world in which you live?

Or what about trauma, shame, ego defence mechanisms or coping strategies and how they project themselves on to the world in which you live? The truth is…very few are!
The mind is a mathematical equation, however when the emotions of anxiety and or trauma get involved it becomes extremely complex. This category will rationalise the irrational!
2: KNOW OTHERS – CONNECTION AND PROTECTION
In school we can learn history, trigonometry and calculus, but what about how to negotiate, how to express our boundaries, how to fall in love, how to recognise emotional games or manipulations? Yet we are expected to just 'know this' and live harmoniously.

How to protect ourselves against emotional games so we can have fulfilling relationships is a lot less complex than it appears, that it as long as we know 'how' to communicate! 
3: KNOW STRATEGY – FROM POINT A TO POINT B… EFFECIENTLY
Getting from A to B is not quite as straight forward when the mind and the emotions are in play. It would be easy if we were robots and  could just process in sequential order…but we are not robots! We are emotional beings with several perspectives constantly debating.

Knowing the strategy is the effective way to ensure our emotions do not hold us back while we go for the lifestyle we want. It is all possible as long as we…plan ahead!
"Triple your motivation and focus by gaining pure clarity on your direction in life"
…In less than 20 minutes you can cut through the noise of your mind and gain clarity of direction! This technique will open up powerful motivation and confidence showing you "what you really want" in your heart and life!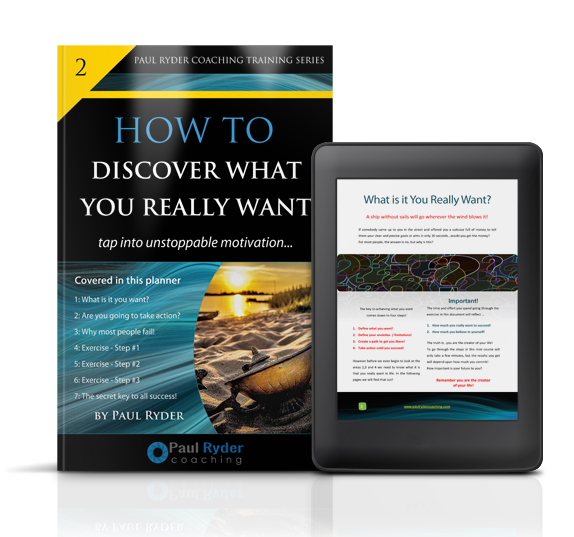 Example training modules (click to watch videos below)
Your questions answered.  For any others, get in touch…
Your time is so precious! If you have a goal, aim or outcome it is essential to start learning how to move towards it as soon as possible. 
The new Year's Resolution Syndrome is a phrase I created when I was a personal trainer to explain the multitude of people who say what they are going to do but never take action on it…They talk in January…and regret not taking action in June…you have nothing to lose and everything to gain!
Monthly
Month by month subscription
Instant access to all courses

Practical time tested methods

Monthly member challenges
Annual
12 month subscription
Instant access to all courses

Practical time tested methods

Monthly member challenges
Do not wish tomorrow that you had started today
If you always do what you have always done…
You will always get what you have always got!